George Town, Grand Cayman; January 26, 2020 – We have some exciting news. We are happy to announce that we've partnered with Google on their product Reserve with Google, allowing a business to accept bookings straight via Google Search, Maps, and the Reserve with Google website.
What is Reserve with Google?
Reserve with Google is a brand-new service from Google which allows Netclues to integrate a business's booking service straight on Google Search, Maps, and more. This means that users searching on Google can book an appointment or make a reservation directly within the search engine. This service offers you another way to expand your business online.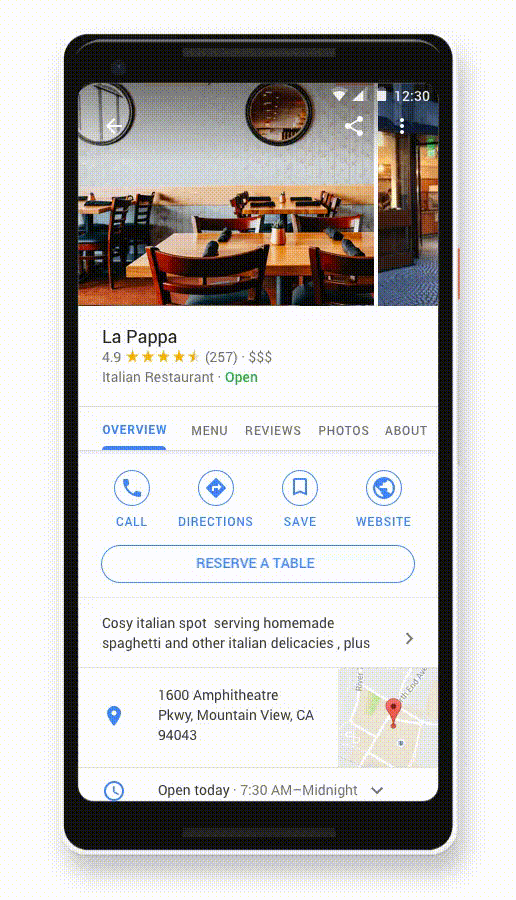 Netclues will use their partner tools to integrate the Reserve with Google program with their customers booking engine. So, after customers book their appointments via Google, they are automatically reflected in whatever booking software you use. This helps business owners manage and track appointments with ease and increases conversions.
Who can use Reserve with Google?
Any business that wants to accept appointments and bookings can start using Reserve with Google. The service is open for several locations globally, and in some places, you can also accept payments online before the customer makes a reservation. Currently, the service is open in the Cayman Islands, and you can accept bookings, but no online payments can be made.
How much does it cost?
The server is free to set up and can be done once Netclues has done your software integration. There will be a fee for software integration based on the software you use.
Can customers still find my website & phone number on Google?
Yes, customers can still your website, phone numbers, address, and other details. Reserve with Google will just be an additional button added to allow bookings more seamlessly and effortlessly.
Why did Netclues choose to become a Reserve with Google Partner?
Jay Mehta, our Internet Marketing & Sales Executive, first saw the potential in this and did the entire process purely because he wanted businesses around the globe to utilize the latest technology and grow their business online.
"In today's day and age, it is all about convenience. You have to allow your customers to get in touch with you and make a booking or a purchase in as less steps as possible and with Reserve with Google, this is made possible. Every business, right from restaurants, gyms, travel agencies, notary public, SPA, and others should embrace Reserve with Google; it is a game-changer."
Jay Mehta (Internet Marketing & Sales Executive at Netclues)